Current Board members: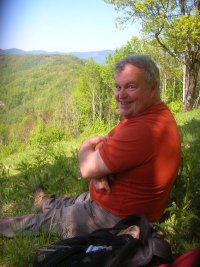 Lee Barnes, Founder and President
Lee Barnes (Ph.D., Environmental Horticulture) has broad passions including permaculture, bioregional organization, old growth forest protection, heirloom and native seed saving, regional sustainable agriculture, organic gardening, and dowsing education.
Lee completed his PDC in 1993 and has since been an active PC educator, writer, and organizer. He sees great gain in supporting PC practitioners by continuing to educate, empower, and enthuse advocates and promote more public demonstration sites.
---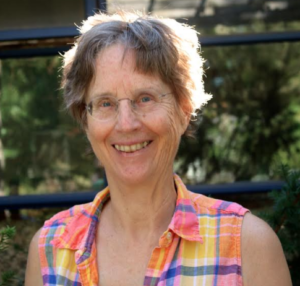 Ann Kreilkamp, Vice President
Ann Kreilkamp (Ph.D., Philosophy) received her PDC in 2006, and is the founder of the Green Acres Garden which has now transformed into the Green Acres Village and Urban Farm.  (www.greenacresvillage.org).
She documents the evolution of the village both on its website and on her main website, the active www.exopermaculture.com, where she blogs daily in an effort to "bridge/blend Above and Below." Ann views the center of the self as where permaculture must originate, radiating out from that infinitely creative space into the zones recognized by the PDC.
She has founded and run a number of alternative magazines, including Crone Magazine: A Journal of Conscious Aging (1989-2001), and published the award-winning book, This Vast Being: A Voyage of Grief and Exaltation (2006, www.tendrepress.com) that documented her internal process for a full year after her husband died.

Post Office Box 1303, Waynesville, North Carolina, USA 28786