Current Board members: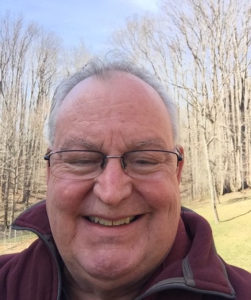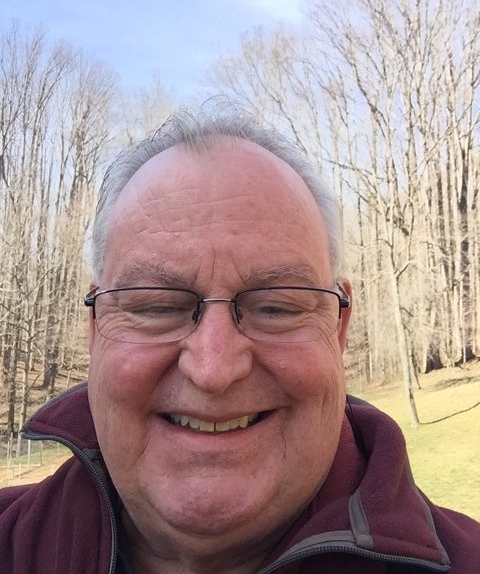 Lee Barnes, Founder and President
Lee Barnes (Ph.D., Environmental Horticulture) has broad passions including permaculture, bioregional organization, old growth forest protection, heirloom and native seed saving, regional sustainable agriculture, organic gardening, and dowsing education.
Lee completed his PDC in 1992 and has since been an active PC educator, writer, and organizer. He sees great gain in supporting PC practitioners by continuing to educate, empower, and enthuse advocates and promote more public demonstration sites.
Lee developed his passion for protecting endangered plant species in Northern Florida for his PhD graduate degree, realizing that protection of whole plant communities was critical, no species lives in isolation but rather in mutual cooperation. Lee moved to Western North Carolina (Katuah Bioregion- Southern Appalachian Highlands) in 1988 and began a 30 year career as a volunteer Environmental Activist. He became active with the concept of living in place while a co-editor of Katuah Journal, a nationally recognized environmental magazine, promoted Old Growth forest protection in public lands in the Southern Appalachian National Forests, helped develop guidelines and resources for more sustainable forestry on private lands, and continued to promote Bioregional Education in hosting the Continental Bioregional Congress at Earthaven Ecovillage in 2005.
Lee's discovered permaculture in the early 1990's as the local means of living in place promoting regeneration and Care for the Earth. He co-founded the South Eastern Permaculture Gathering as a summer reprise along the cold Toe River drainage at Celo Community at the base of Mt. Mitchel which will meet this August for its 27th annual Gathering! The purpose of the Gathering was to share information from experienced Elders and develop a regenerative community. Lee co-founded ARC with the mission of promoting permaculture Education, networking of the Permaculture practitoners, and promotion of regenerative demonstration sites.
Lee has also been passionate with promoting regional Seed Saving by teaching the importance and how-to's to seed saving heirloom and native, non-hybrid plants (the ultimate Food Security), and directing the Southeastern Seed and Plant Exchange at the WNC Organic Growers School and Carolina Farm Stewardship Sustainable Agriculture Conferences for over 25 years. He received the Southern Seed Legacy Award in 2001 and 2014 Activist of the Year Award from the Carolina Farm Stewardship Association.
Lee also has been longterm supporter of the Western Carolina Chapter- American Society of Dowsers Dowsers (Appalachian Dowsers) by teaching and practicing traditional water well location, siting over 500 wells in the last 25 years. He sees dowsing as a form of Applied Intuition allowing access to our greater unconscious, predictive minds by giving our entire superconscious mind a "voice" through small muscle moments of simple tools, such as L-rods, pendulums, and Y-rods. Ultimately, one learns to sense in their bodies answers through clear questions and total observation and acute awareness. He received the 2012 Educator of the Year from the American Society of Dowsers.
---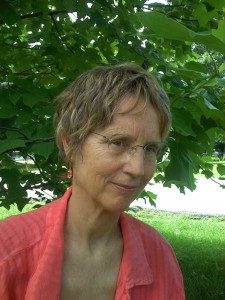 Ann Kreilkamp, Vice President
Ann Kreilkamp received her doctorate in philosophy from Boston University in 1972; one year later, she was fired from an experimental college in California as "too experimental." This launched her peripatetic career.
A student and consultant in astrology for over three decades, Ann also founded and published three experimental magazines, including Crone Chronicles: A Journal of Conscious Aging (1989-2001) and Crone Magazine: Women Coming of Age (2009 — ).
Her award-winning 2007 book, This Vast Being: A Voyage through Grief and Exaltation (www.tendrepress.com), documents the exquisite multidimensional process of conscious grieving during her first year as a widow.
After nearly two decades in a 20-foot diameter yurt in Jackson Hole, Wyoming, Ann now lives in a small ranch house in Bloomington, Indiana, to which she added a screened front porch, a greenhouse, and an inviting little bench for people who walk her street. She is a co-founder of Transition Bloomington and works with others to transform her Green Acres Neighborhood into a sustainable village.
In December 2008, Ann bought the property next door. Together with neighbors, Indiana University partners, permaculture teachers and students, and one of her two sons, by 2010 they had transformed its sunny side lawn into the award-winning Green Acres Neighborhood Garden (GANG) which functions not only to grow, harvest, and preserve food, but to teach permaculture, to inspire community, and to model the seeds of a gift economy.
By 2016, the GANG had morphed into the GAPV (Green Acres Permaculture Village), both in the atmosphere that envelops the place and with the addition of another house and grounds. GAPV is now recognized as a retrofit intentional community project that practices both social and land-based permaculture.  Follow the evolution of Green Acres Permaculture Village at https://greenacresvillage.org.
Ann's work to invoke and promote various aspects of permaculture is balanced by continuing philosophical exploration of her own unfolding nature. Her blogs and essays offer rich food for thought in an increasingly paradoxical world that has literally gone mad with unprocessed grief while simultaneously glimpsing the quantum field of eternal presence and infinite possibility.
Viewing this crone phase of her life as that of witness and midwife, Ann asks that she may help to tenderly assist the birth of the new, fragile, inclusive, and joyfully regenerative culture springing up from within the collapse of the old industrial civilization that so tragically separated us from our inner lives, from one another, from the natural world, and from our larger cosmic home.
In early 2011, she started a website, www.exopermaculture.com : Bridging Above and Below.

Post Office Box 1303, Waynesville, North Carolina, USA 28786