People Care
Caring for the people of this planet begins with living in harmony with the Earth and its processes for cycling energy and materials. Living within the limits of those processes also means adapting our patterns of being with other humans in community.
We need many people experimenting with many practices to create not only permanent, but regenerative ways of relating to each other. While it is satisfying to see passive water catchment systems working to saturate the ground, or gratifying to taste the first apple of the season, or to feel the warmth of the heat system that works with nature–it is really the people involved in our permaculture communities that nurture and sustain our efforts.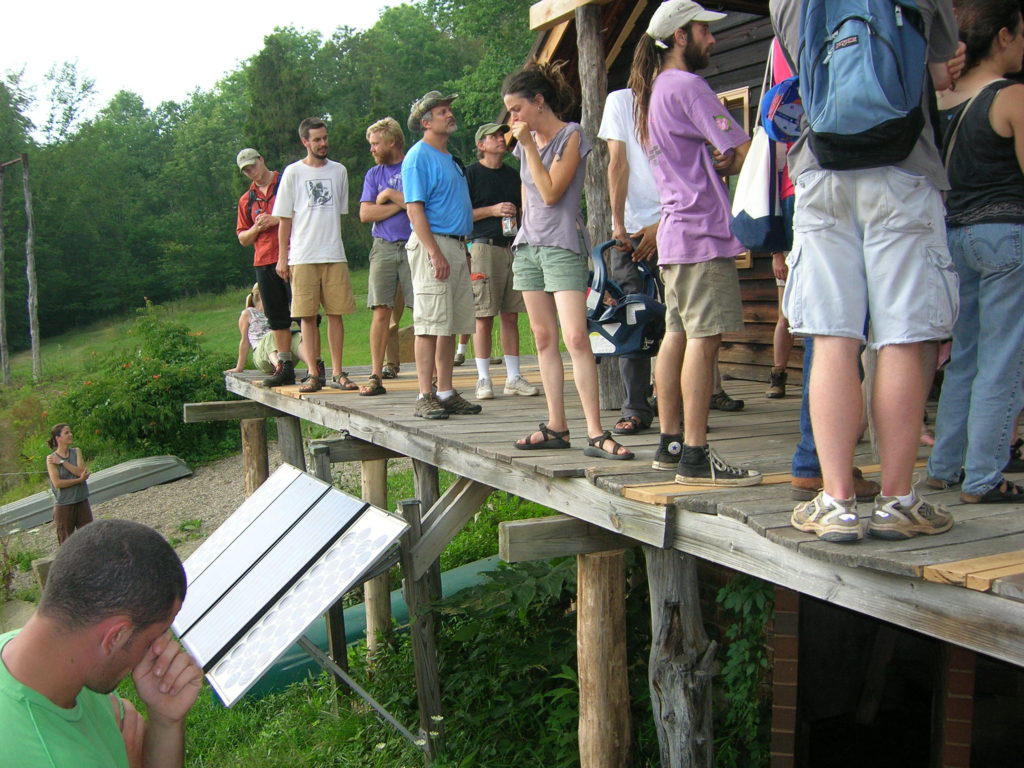 People and ARC
Teachers, volunteers, interns, and the participants in our courses share a desire to heal the Earth and to support each other's visions of how to heal our communities. Through our courses, our workshops and demonstrations ARC seeks to feed people, to teach the skills needed to be both more self-reliant and to work more collaboratively with their neighbors. These activities are where we begin to regenerate our lives together.
How do you care for others?
Food, gifting circles, seeds and seedlings, a listening ear, compassionate care, a helping hand, education…